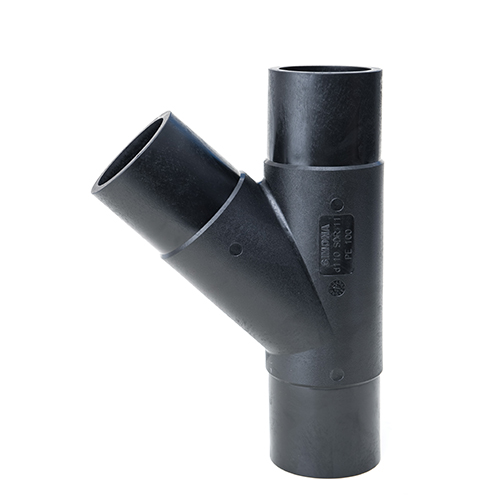 45 Degree Moulded Junctions
Long Spigot Fittings
Junctions or 45-degree tees are a brilliant new addition to our range. Previously the only junctions available where fabricated from pipe, which required deration of more than 50%.
Now with the innovation of injection moulded junctions, available up to 315mm, you can achieve a 100% full PN16 pressure rating without having to compromise the internal bore size at all. As an alternative to equal tees, the 45-degree branch fittings can increase performance and flow, especially when utilised on pressure and vacuum sewerage installations.
Any liquid with or without any solids or media will flow better with 45-degree angles than with 90-degree angles.
This new fitting gives you choice for your project. In pump chambers, junctions can increase the performance of the primary pump, feeding directly into the main line and the secondary backup pump coming in on the 45-degree branch, if and when required. This cuts the friction loss in half, from using an equal tee.
In dewatering pump stations, the junctions can be flanged or shouldered for connecting to a lay flat hose. Previously this fitting would have been made from galvanized steel, which has a short life span with corrosive water.
The elongated spigots have good length and are suitable for both buttwelding and electrofusion welding. PN16 junctions are available from 40mm – 315mm in PN16.
Read More
Compliance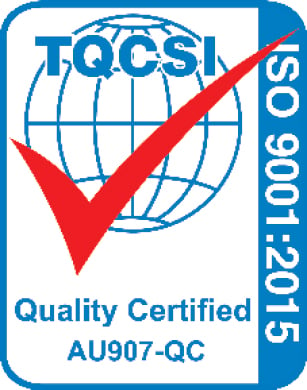 Our products are tested regularly for high quality, durability, performance and safety.
Articles
One of the most common challenges we see in the field is ensuring successful joints in HDPE fittings and pipe systems. Our Sales Executive, Karl …