Branch Saddle with Belt
39.5V Electrofusion System
Branch Saddles are a fast and simple way to branch off an empty existing, or new, pipeline.
They are also an easy way to add instrumentation such as flow meters and sensor probes. In this case, you would electro-fuse the spigot to thread adaptors, or flange as required.
Advanced Piping Systems' saddles are available up to 1200mm main, with a 315mm spigot branch, which makes them very appropriate for big civil and mining installations. Poly fusion saddles are especially useful for installing air release and valve ports to a pipeline.
The efficiency is also there for the pipeline crew to continuously weld the main pipe run and follow-up with saddle welding later. This may be a cost saving option to using standard reducing tees.
Each Advanced Piping Systems' poly branch saddle comes with clamping belts and a tensioning device. The saddle is clamped and pipe prepared with the same method as the Advanced Piping Systems' tapping saddle.
For best practice we recommend coring the hole after the welding and cooling process (not before welding). The 32-110mm saddle outlets are easily cored with a hole saw or spade bit.
We recommend hole saws with minimal teeth as this will reduce friction when coring thicker walled HDPE pipe and will save contamination from fine swarf. Many saddles from the Advanced Piping fusion saddles collection offer the big advantage of being flexible, allowing them to cover more than just one pipe size.
For example: one saddle 225/280 will cover 225, 250 and 280mm; and a 315/450 will cover 315, 355, 400 and 450mm, and is also available with 63 or 90mm full flow branch
Read More
Compliance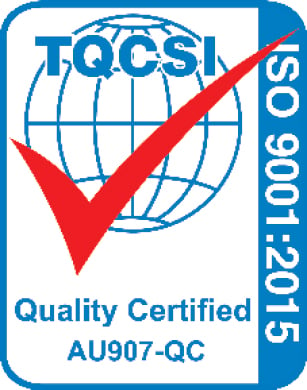 Our products are tested regularly for high quality, durability, performance and safety.
Articles
One of the most common challenges we see in the field is ensuring successful joints in HDPE fittings and pipe systems. Our Sales Executive, Karl …