Compact 630 Electrofusion Machine
39.5V Electrofusion System
Welding Equipment
The Compact 630mm EF welder has upsized all the features of the Compact 400mm EF welder, built even tougher, with a larger 4000-watt capacity to weld 630mm single fusion zone couplers and much larger dual zoned sockets up to 1000 mm and above. The welder is mounted inside its own heavy-duty metal case and tube frame. Safety is a very big feature of all our EF welders, which have Class One protection, military grade plugs, and high temperature rubber coated leads, as we understand that electrical safety and reliability is critical on any construction site. Features include:
• Bluetooth Barcode Scanner – cord-free movement while programming the weld
• 4m/L leads – great length for trench or above ground work and getting over larger pipes
• Will weld any known electrofusion fittings – flexibility to cover the situations
• Weighs 24kg – a very manageable size
• Robust and uncomplicated – gives you dependable reliability, so anyone can use it
• 16-630/1000mm size range • Generator friendly – flexibility for when you're away from mains power
• Made in the United Kingdom – quality manufacture and with our local tech support The Compact 630 Fusion welder has the extra power that may make this the best machine for you. Many installers prefer this higher-powered machine as it will cover the bigger fittings if and when needed.
Read More
Compliance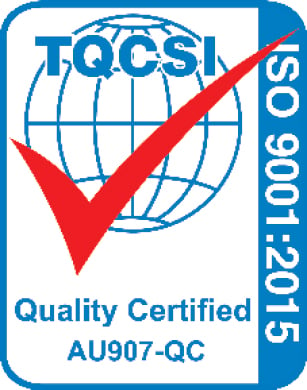 Our products are tested regularly for high quality, durability, performance and safety.
Articles
One of the most common challenges we see in the field is ensuring successful joints in HDPE fittings and pipe systems. Our Sales Executive, Karl …