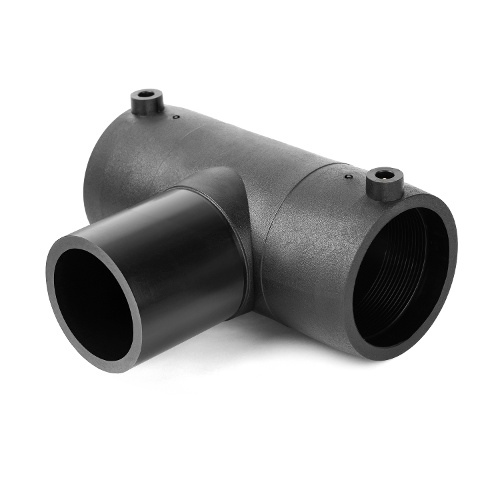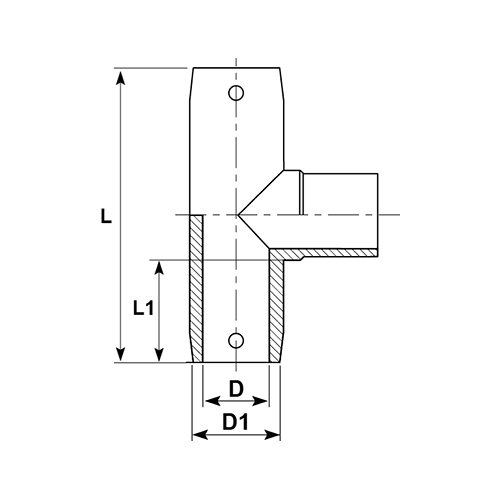 Electrofusion Equal Tees
39.5V Electrofusion System
Electrofusion equal tees are used to branch off from the main pipeline at 90 degrees. Equal means that all the tees outlets are equal in size & diameter. Advanced Fusion Tees have a central spigot branch that gives option to EF or Buttwelded weld to either pipe, EF fitting, or flange ready to bolt on a sluice/gate valve. Advanced Piping's EF Tee's can also be used as a 90deg access bend simply by welding one stub & blind flange to one of the mainline legs. This gives a clear access point for cleaning or the future option to extend the pipeline.
Each tee has the original electrofusion technology with a continues resistance wire moulded into the mainline of the tee. Each Electrofusion fitting has a barcode label & easy to see welding & cooling times required. The barcode when scanned will provide all manufacturing quality data & time required for welding also. Our 39.5 Volt EF Fittings can be used with any Barcode or Manual EF Welder. We can also provide barcode decoding instructions – see link to barcode decoder. Equal tees are available in sizes, 20mm, 25mm, 32mm, 40mm, 50mm, 63mm, 90mm, 110mm, 125mm, 160mm, 180mm, 200mm, 225mm, 250mm as well as very large sized EF Tees in 280mm & 315mm
Read More
Compliance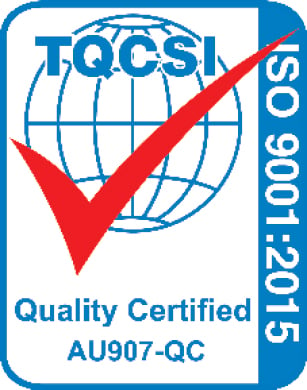 Our products are tested regularly for high quality, durability, performance and safety.
Articles
One of the most common challenges we see in the field is ensuring successful joints in HDPE fittings and pipe systems. Our Sales Executive, Karl …