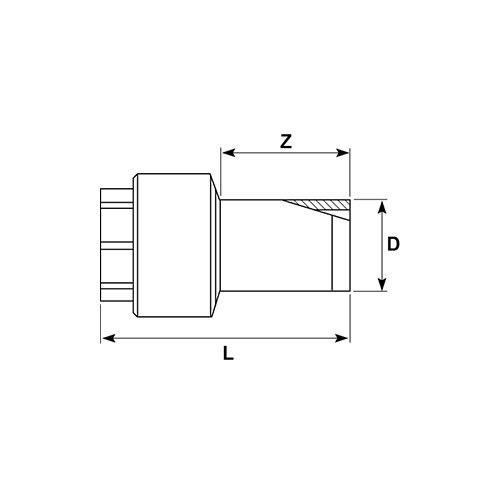 Female BSP Threaded Adaptors PE100/Brass
Long Spigot Fittings
The Advanced DZR Brass threaded fittings are full bore for unrestricted flow and are pressure rated to SDR11 PN16.
The elongated/long spigots can be EF/electro fused, buttwelded and socket fusion welded.
The three fusion welding options have the big advantage of modular flexibility for installers, piping designers, and specifiers.
This means that these fittings will work, no matter the welding method. Plumbers installing gas and water systems prefer the brass threads as the full PN16 pressure rating is maintained.
They can also use thread glue or thread locker, such as Loctite, and other brands of thread sealants, as well as Teflon thread tape. The brass threads are tapered for maximum sealing and resistance to movement from system vibrations.
During manufacture the brass threaded section is grooved, then over injection moulded in PE100 so that the two materials are locked together and laminated for a total PN 16 bar pressure rating of 1600kpa in water and liquids, and 5 bar/500kpa for gas.
The size range of the Advanced Piping Systems' brass to poly female thread adaptors is extensive, from 20mm x 1/2" 15mm to 125mm x 4i" 100mm.
If you would like further assistance selecting the most suitable threaded fitting for your system, please call our team of experts on 1300 362 229.
Read More
Compliance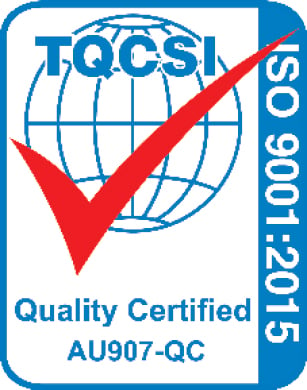 Our products are tested regularly for high quality, durability, performance and safety.
Articles
One of the most common challenges we see in the field is ensuring successful joints in HDPE fittings and pipe systems. Our Sales Executive, Karl …