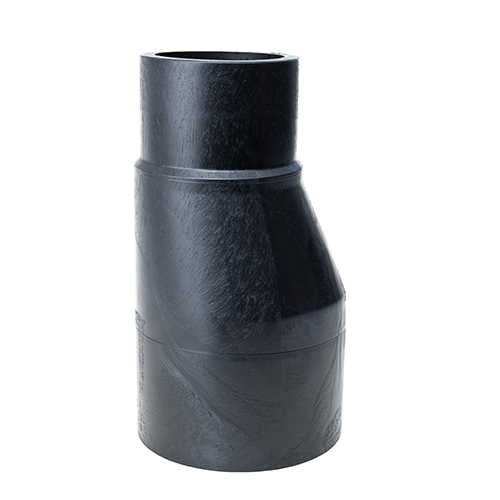 Long Spigot Eccentric Reducers
Long Spigot Fittings
Long spigot eccentric reducers, or elongated eccentric reducers, are an extremally useful way of gaining height or fall within the original pipe diameter.
This includes reducing on a level plain, be it on the top or bottom of the pipe.
With Horizontal intakes or pump suction piping, it is best to install the reduction level on the top, this prevents airlocks and bubbles, building up in the pipeline and getting trapped in the pump's impeller.
Air trapped in the pipe or pump is very detrimental and can end up completely blocking the pump, making it cavitate and overheat. It is generally considered best practise to use concentric reducers on the vertical delivery or discharge side of the pump.
In pipe galleries or pipe racks eccentric reducers are used to keep the pipe on the same level, whatever the size. It is far easier to bracket the pipes directly to the pipe rack or cable tray without having to use spacers etc, to make up the gap.
Advanced Piping Systems also has a full range of pipe clips and brackets for installation.
Eccentric reducers can be used both as an SDR11 or 17 expander or reducer, Advanced Piping stock long spigot eccentric reducers from 63x32mm to 250x200mm in SDR11, these can be both buttwelded and electrofusion welded.
Tell us about your project 1300 362 229.
Read More
Compliance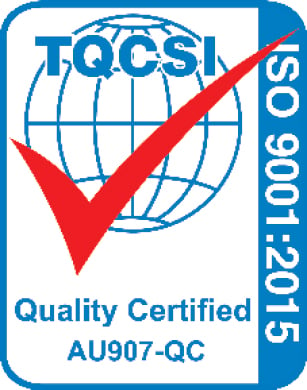 Our products are tested regularly for high quality, durability, performance and safety.
Articles
One of the most common challenges we see in the field is ensuring successful joints in HDPE fittings and pipe systems. Our Sales Executive, Karl …