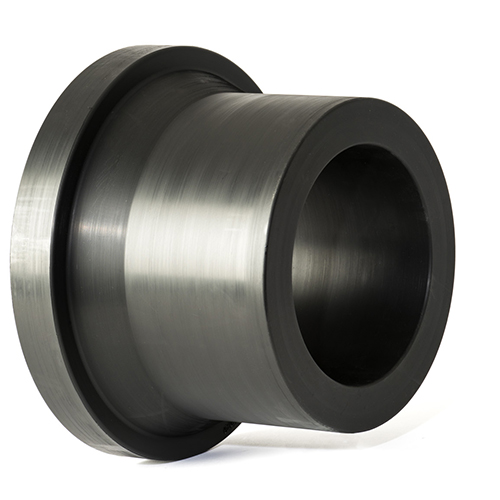 Long Spigot Stub Flanges
High Pressure PN25
SDR7.4 Long Spigot Stub Flanges SDR9 PN20 & SDR7.4 stub flanges are used for both Fire & High-pressure water mains where pressure spikes & test pressures exceed the standard PN16 fittings pressure class.
SDR7.4 PN25 Long Spigot Stub Flanges or elongated stub flanges have all the benefits of short spigot flanges with the addition of the welding alternatives in Buttwelded even in flat pipe clamps of the Buttwelder which some contractors prefer, and Electrofusion with couplers or sockets or socketed bends & tees which is common in pump installations etc. Stub Flanges are used in all pipeline applications – from Civil to irrigation Pipelines.
Stub flanges are mated with backing rings or loose slip-on flanges in Galv & Stainless give the installer an infinite amount of adjustment when aligning bolts to another flange or valve etc. This one feature makes the stub flanges the single most popular HDPE fitting globally. The Advanced Piping Stub flange is easily located centrally inside the backing ring via the raised & tapered collar which also provides the stub flange with reinforcement webbing just like a gusset would in structural steel. SDR9 Stub flanges are also available.
Read More
Compliance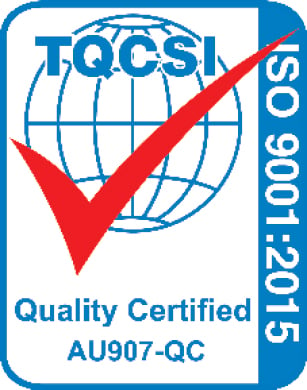 Our products are tested regularly for high quality, durability, performance and safety.
Articles
One of the most common challenges we see in the field is ensuring successful joints in HDPE fittings and pipe systems. Our Sales Executive, Karl …