Mini 315 Electrofusion Machine
39.5V Electrofusion System
Welding Equipment
The Mini 315 Fusion welder packs a very large punch for our smallest EF Welder & supersedes the legendary Mini 200. For Plumbers & contactors working from Vans & Utes this fusion controller is a very light-weight and compact version, that is made as tough as its big heavy-duty 630 brother. Given its size, it is ideal for confined spaces & elevated platforms. We call it "the mini" as it's a small compact performer just like the Mini-Cooper S, which was also engineered and manufactured in the United Kingdom. The Mini 315 controller comes suspended in a heavy-duty injection moulded easy to carry case. The welder has an automatic thermos cooling fan so it can be used for longer periods in hotter environments up to 50°C. With the upgraded range of 16mm - 500mm. By using the barcode scanner this welder will automatically select the welding time and correct fusion voltage for any known brand within its range. This is the perfect machine for plumbers, utility, and maintenance crews.
Hard Plastic protective case: Small and lightweight in an easy to carry plastic case, reduces manual handling and gives added protection from physical damage.
Lightweight 16kg
Large welding Range 16-500mm
Wireless barcode scanner: The scanner is better protected from damage as it can be stored in pocket or accessory bag and doesn't have trailing cables.
Dual-size welding terminals: Both 4.0mm and 4.7mm welding connections are available in the same terminal meaning no more adapters are needed.
Alpha-numeric keypad: Simple arrow key interface and intuitive software speeds up operation and improves productivity.
Read More
Compliance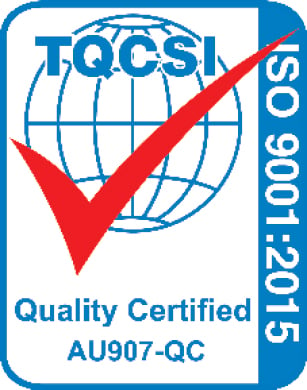 Our products are tested regularly for high quality, durability, performance and safety.
Articles
One of the most common challenges we see in the field is ensuring successful joints in HDPE fittings and pipe systems. Our Sales Executive, Karl …