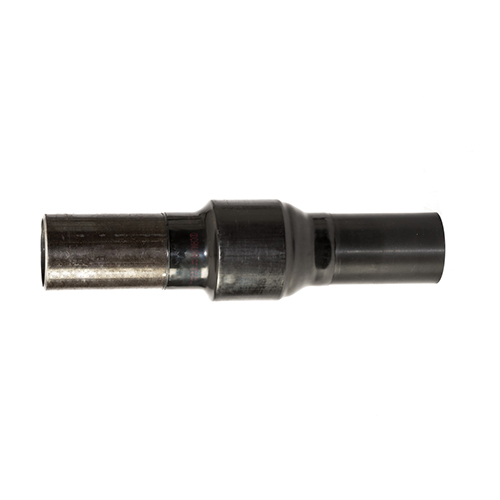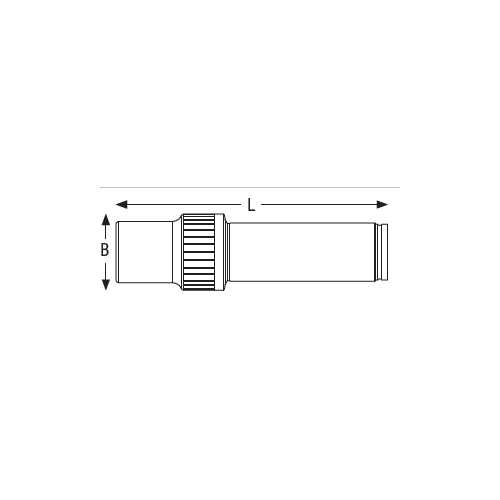 PE to Steel Transition Risers
Long Spigot Fittings
Steel to PE Transition adaptors allow for a smooth transition from poly piping to carbon & stainless whether it be schedule rated pipe, line pipe or Galv steel roll groove fire piping. Advanced Piping manufactures these transitions from 20mm – 630mm & pressure class rated to SDR17 PN10, SDR13.6 PN12.5, SDR11 PN16 & SDR9 PN20.

These transition fittings minimise the parts required to an absolute minimum as there are no additional bolts flanges or gaskets required. The PE100 spigots are of substantial length making them suitable for both Butt and Electrofusion Poly Welding. The steel side of the transition is designed with significant length so that heat transfer during Mig & Arc Welding is not an issue. Quality is ensured through calibrated load & Pull out testing which is performed on every batch to satisfy & exceed the performance of the PE100 pipe itself & All materials are fully traceable.

Advanced Piping can also specially customise transitions using a specific specification of carbon steel, stainless or copper pipe and or specialised coatings & dimensions to completely match a unique specification.

PE100 125mm & 180m Roll Grove transition fittings have also fast become the standard for fire main risers in underground PE100 Fire Mains. The poly is kept completely below pavement or slab & the Galv roll groove riser ensures that the integrity of the fire system is maintained even in the event of a ground level fire.
Read More
Compliance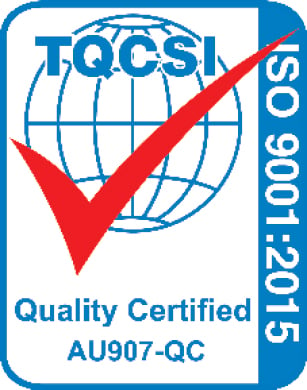 Our products are tested regularly for high quality, durability, performance and safety.
Articles
One of the most common challenges we see in the field is ensuring successful joints in HDPE fittings and pipe systems. Our Sales Executive, Karl …