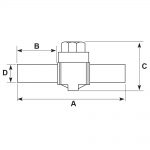 PE100 Ball Valves
Long Spigot Fittings
PE100 ball valves are moulded and manufactured from the same PE100 resin as PE100 pipe and fittings.
These valves deliver a leak proof non-corrosive valve that can replace traditional cast iron valves.
The main use for these valves is in underground utilities, for the distribution of potable town water, recycled water and gasses. As the valves are butt or electro fused in line, without the need for gaskets, flanges and bolts, a fully sealed leak free valve is achieved. These valves can also be successfully used in above ground water distribution for corrosive environments such as seaports and loading docks. The valves can be supplied with key heads to suit gas or water and telescopic valve key extensions, giving you flexibility.
Advanced Piping's PE100 ball valves are available from 63mm to 630mm and we promote their full port unrestricted bore that gives increased flow, maximising the performance of the HDPE reticulation system.
Read More
Compliance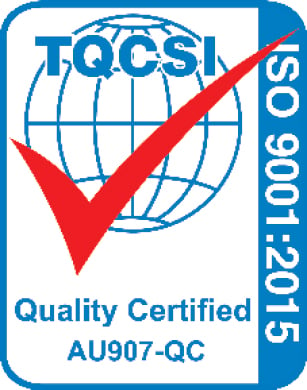 Our products are tested regularly for high quality, durability, performance and safety.
Articles
One of the most common challenges we see in the field is ensuring successful joints in HDPE fittings and pipe systems. Our Sales Executive, Karl …