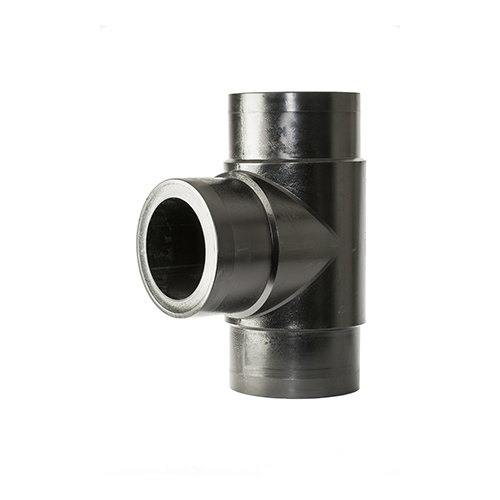 PN25 Moulded Equal Tees
High Pressure PN25
Equal tee means the tee has the same diameter & length of spigot (from Centre) on all 3 legs.
For any project with serious implications of failure we recommend you should only be using fittings with maximum strength and of reliable manufacture. Advanced Piping considers that approved European injection moulded fittings to be best & fit for this purpose.
Pipe fittings need to be over-engineered to cope with ground movement & resistance to the heave & thrust that even in relatively normal buried situations can be extreme. The reinforced & thickened section of the Advanced moulded tees are designed to take natures force as well as expansion, contraction & water hammer.
Moulded reinforcing will prolong the life of the tee if used in an abrasive environment as well. The Advanced Piping moulded tee range with elongated spigots gives you the best in class, size & pressure rating with available stock in SDR7.4 PN25 from 32mm – 355mm, SDR11 from 20mm – 630mm & SDR17 from 63mm – 630mm.
FYI the Advanced 630mm SDR11 moulded Equal Tee is one Huge chuck of moulded PE100 plastic & weighs in at 193.8 kg. The injection moulding cycle on this product is more than 3 hrs per fitting, so please do not accept a short cut on your project!
Read More
Compliance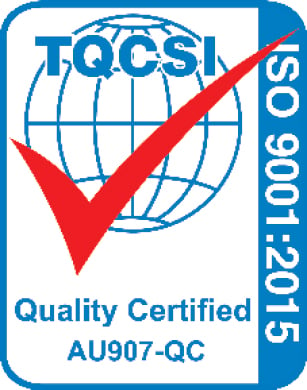 Our products are tested regularly for high quality, durability, performance and safety.
Articles
One of the most common challenges we see in the field is ensuring successful joints in HDPE fittings and pipe systems. Our Sales Executive, Karl …