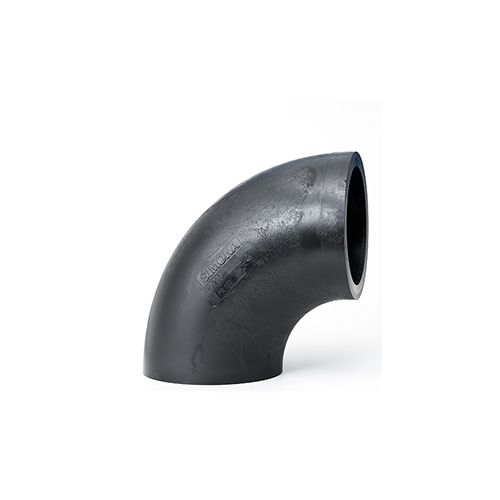 Short Radius Bends 90 Degree
Buttweld Fittings
Short radius bends 90 SDR11 are the trimmest and most high-performance fully injection moulded bends available.
These bends may also be referred to by piping designers as: 90-degree elbows, long radius bends, or One-D bends (1 x D bends). This is because the radius of the bend is the same as the diameter of the pipe e.g, a 315mm short radius bend has a radius 312mm (1 x the diameter). These bends are injection moulded in one piece with a smooth bore and full pressure class conformance.
Professional fabricators and installers can also utilise the full adjustability and flexibility of the bends, as they can be cut and trimmed back to any angle required between 90-degrees and 22.5-degrees, they can also be successfully welded. This angle modification will also achieve a full pressure rating and performance from the modified bend.
In fact, short radius bends may be a better option than segmented fittings. Please note that these fittings have short spigots and a level of experience is required. We recommend narrow and knife blade fitting clamps to hold the bends while buttwelding. Dixon, World Poly, Rothenberger, Tecnodue, and Ritmo are the most suitable machines for welding short spigot fittings.
If you need assistance selecting suitable welding equipment please contact our accredited team who are very happy to share best practice advice. If you are looking for neat slim lined performance, these bends are available from SDR11 32mm to 500mm and SDR17 63mm to 500mm.
Read More
Compliance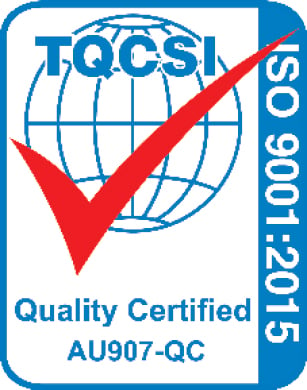 Our products are tested regularly for high quality, durability, performance and safety.
Articles
One of the most common challenges we see in the field is ensuring successful joints in HDPE fittings and pipe systems. Our Sales Executive, Karl …