Step Reducers
Buttweld Fittings
The Advanced Piping Systems PE100 stepped concentric reducers, also known as wedding cake reducers, give you four reduction options in one simple fitting.
With the unpredictability of maintenance and project construction, many contractors will keep a few of each reducer available as backup to cover unexpected situations.
The stepped reducer will give you immediate flexibility and four options in one fitting.
They can also be welded together to make the bigger reductions or cut right back to just one size drop.
You can grip these reducers in stub chucks, flat or knife clamps.
We recommend buttwelding one end of the reducer to pipe or another fitting, before cutting or planing back with the buttwelder facing tool, to the final reduction.
By getting the project or plant back on the road quickly, these reducers are at times considered life savers.
Available in SDR11 from 160mm to 630mm; and in SDR17 in sizes up from 160mm to 900mm. Now that's reliability in an unreliable world!
Read More
Compliance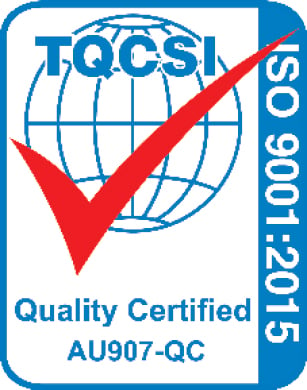 Our products are tested regularly for high quality, durability, performance and safety.
Articles
One of the most common challenges we see in the field is ensuring successful joints in HDPE fittings and pipe systems. Our Sales Executive, Karl …