Sweep Bend 90 degree
Fittings Made from Pipe
The best performing bend are long radius bends. In Australian piping these are known as sweep bends and 3D bends.
The gradual curve in sweep bends minimise the disruption of fluids while changing directions. Sweep bends standardly are much bigger dimensionally, which in some situations may have been a limitation in the past.
Advanced Piping sweeps are designed with this in mind to achieve maximum performance through a smooth consistent bore, while maintaining a practical size, pipe wall thickness, and angle.
Advanced Piping understands the frustration of working with poor quality sweeps bends. One special feature you will notice using Advanced Piping sweeps is that they keep their shape and angle – the pipe is still round and the angle does not relax.
This is because the high-density polymer molecules have successfully been changed before bending, which minimises the elastic retention and memory forces that allow HDPE pipes to return to their original state as pipe.
Importantly the original pressure rating is fully maintained. At APS, our sweeps are manufactured to a stringent high-quality standard, this allows the 90-degree sweep bend to be cut in half – or anywhere on the radius: 15-degree, 22.5-degree, 45-degree, 67.5-degree – while also ensuring that the pipe wall remains within tolerance and can be buttwelded.
Advanced Piping has large stocks of ready-made 90-degree sweep bends in SDR11 PN16 and SDR13.6 PN12.5 for same day despatch in sizes 32mm – 630mm. Larger sweeps 800mm – 1200mm are manufactured to order.
Read More
Compliance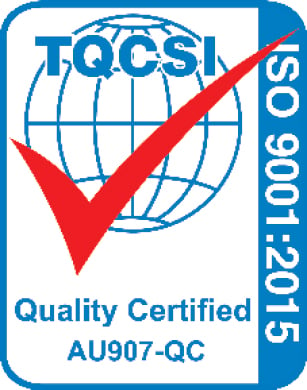 Our products are tested regularly for high quality, durability, performance and safety.
Articles
One of the most common challenges we see in the field is ensuring successful joints in HDPE fittings and pipe systems. Our Sales Executive, Karl …